1 Million Morales
We are on a mission to send a million anonymous affirmations, compliments and motivations.
Boost your morale, by boosting your friends
The most positive social app you can have.
Try for free at www.moraleboost.co.uk
1 Million Morales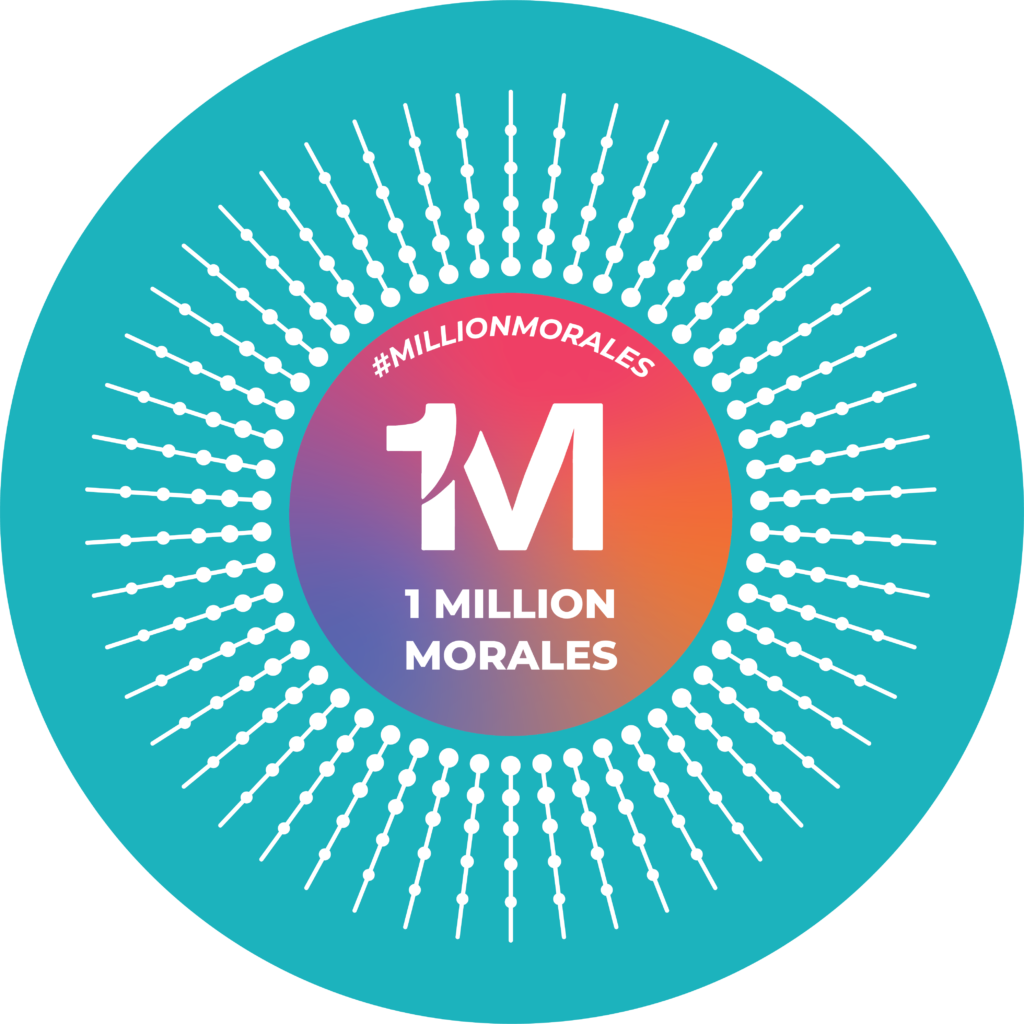 ---
Download Morale from your App Store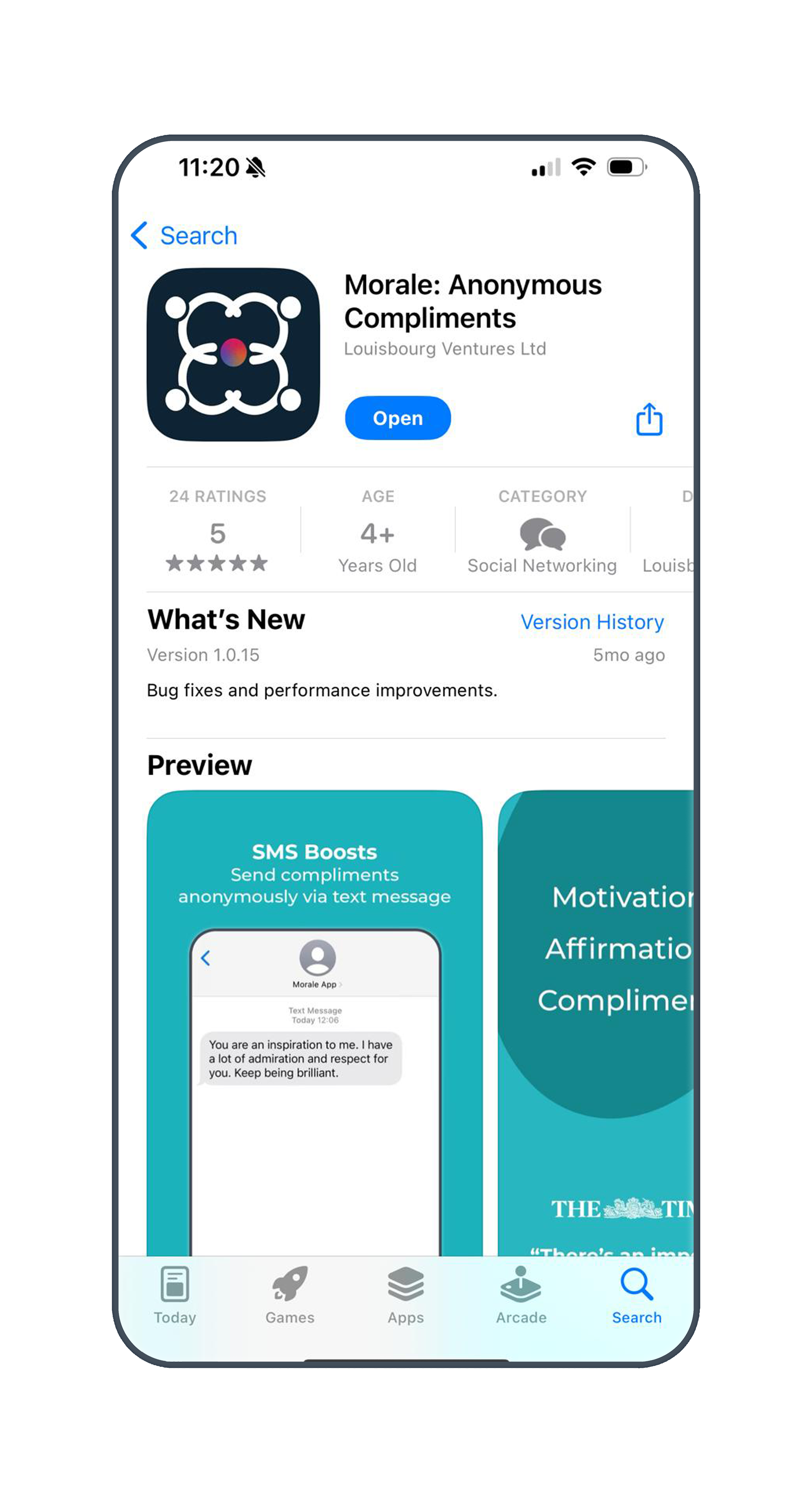 Send 5 Boosts as SMS using the Boost Game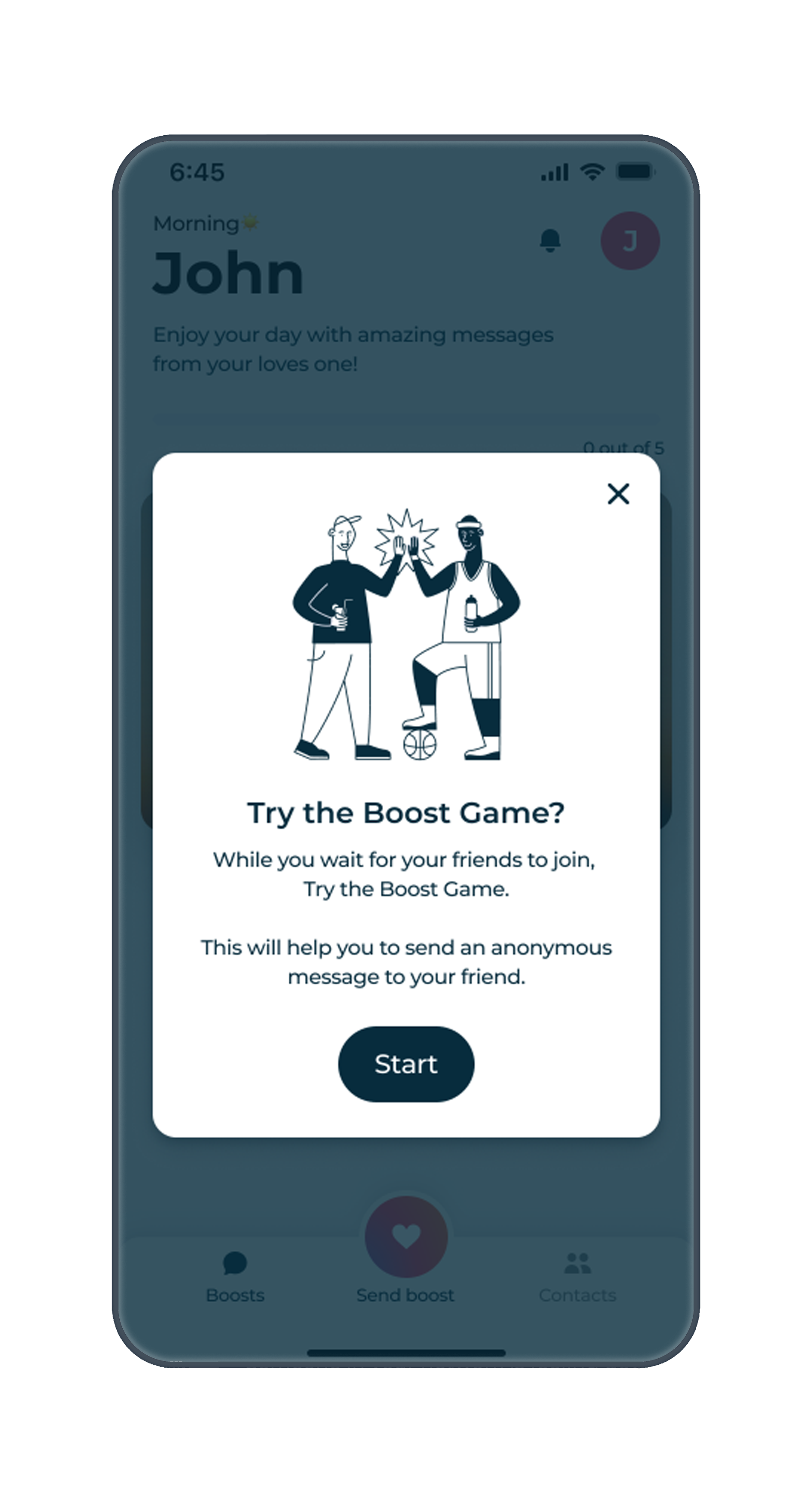 Your friends receive your boosts from 'Morale App'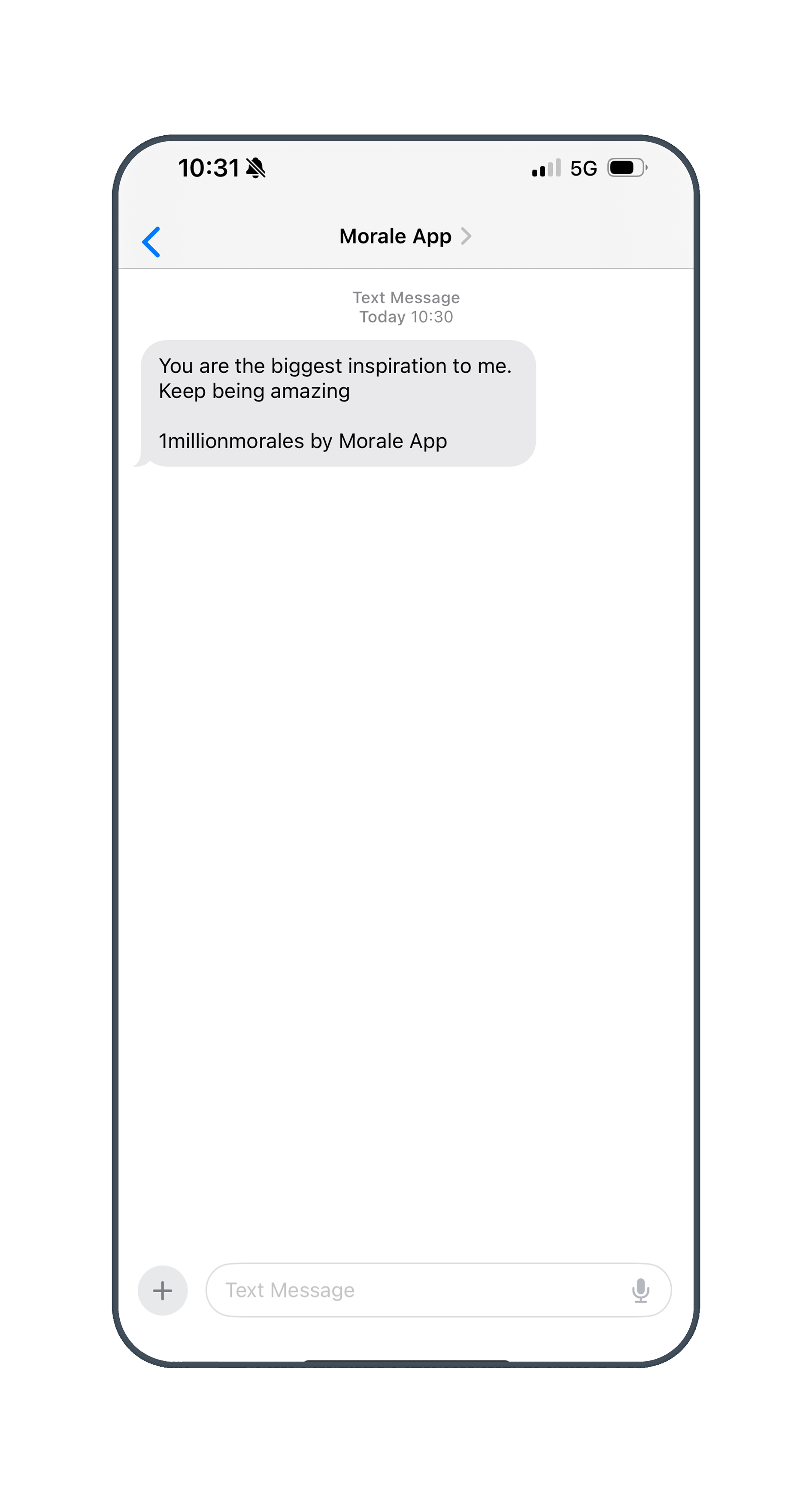 Check out our updates!
Follow our updates on our social Channels, see what we are doing every day to get to 1 million Morales! Find us on TikTok, Facebook, Youtube or Instagram using the hashtag #millionmorales
Story
The #millionmorales campaign launched on World Mental Health Day on 10th October 2023. The aim is simple, to have one million compliments, affirmations and kind messages sent to people anonymously before Christmas. Using the Morale App, our SMS enabled feature and some street promotions! we want to promote the benefits of compliments across the country!
Morale was launched in 2022 to help people boost their morale and lift the mood of their friends. If you are feeling lonely, upset or anxious, one of the best ways to lift your oxytocin levels is to send support, kindness and compliments to other people. If you struggle with self-affirmations or writing gratitude lists, this app was built for you. It allows you to get the same uplift but also boosts your friends who will receive anonymous compliments.
Story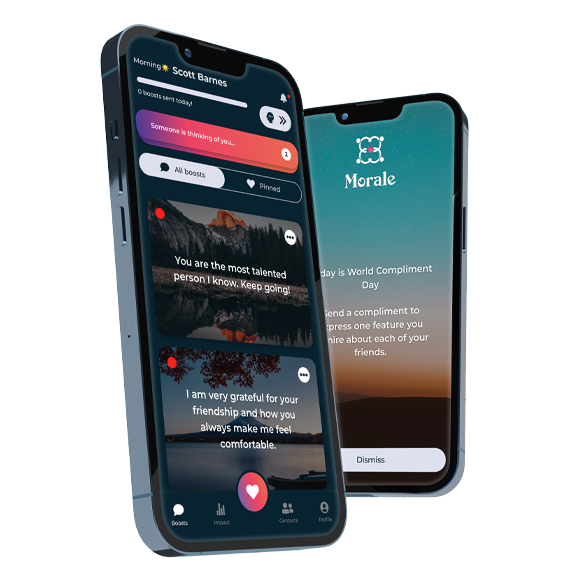 Have any questions? 👋
#millionmorales FAQs
---
The Boost Game is currently only available to users in the UK, who register with a +44 telephone number. Recipients may also be unable to receive messages if they are not sent to a UK telephone number.
We hope to be able to offer the game in more countries soon!
Currently, you are only able to send 5 Morale Boosts as SMS messages using the boost game. You can continue to send anonymous messages to friends that are also on Morale by connecting with them and sending daily affirmations, compliments and motivations on the app.
You can help promote the campaign on your social channels, or invite your friends to join the Morale App. If you would like to promote the app in any other ways or collaborate with Morale, please send us an email at hello@moraleapp.co