Prompts
Allow us to guide your thought and affirmations.
Motivating you to motivate others.
Use our prompts to shape the boosts that you send to your friends.
Prompts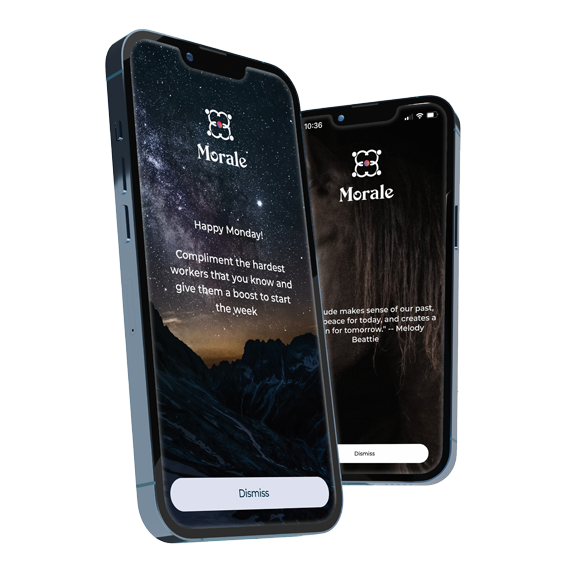 ---
Every day, we provide a theme for you to use in your boosts.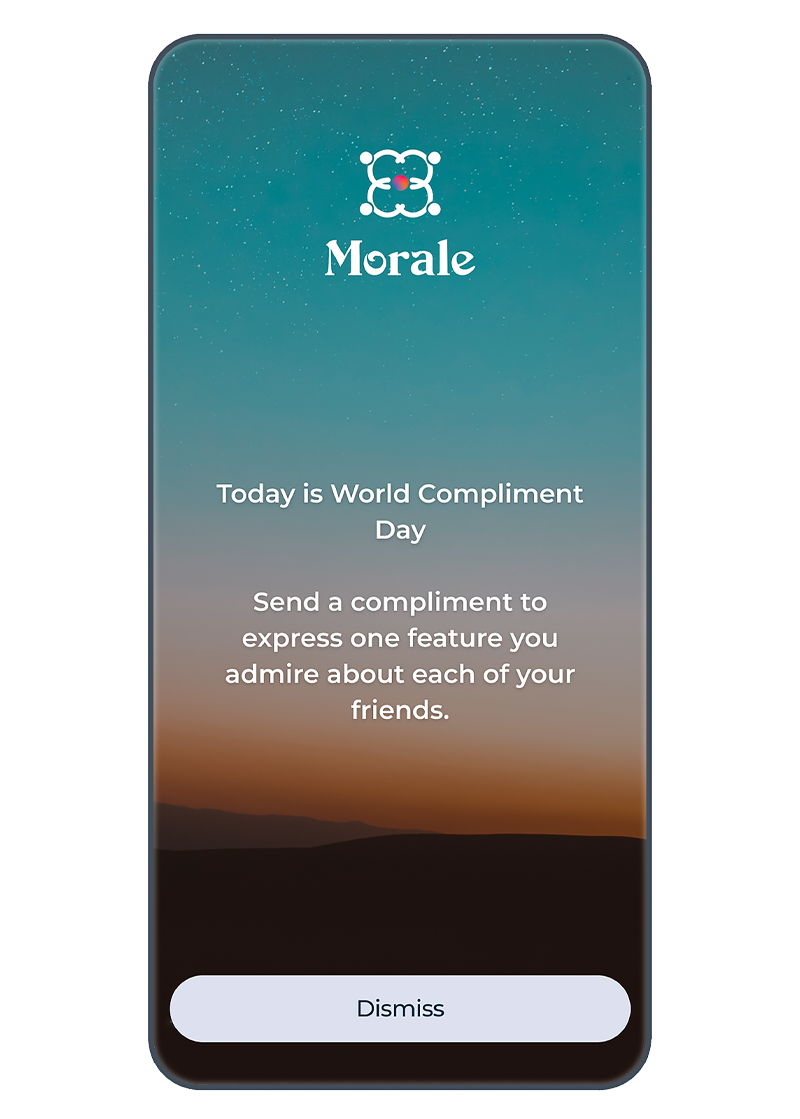 Unique backgrounds relevant to the day's themes.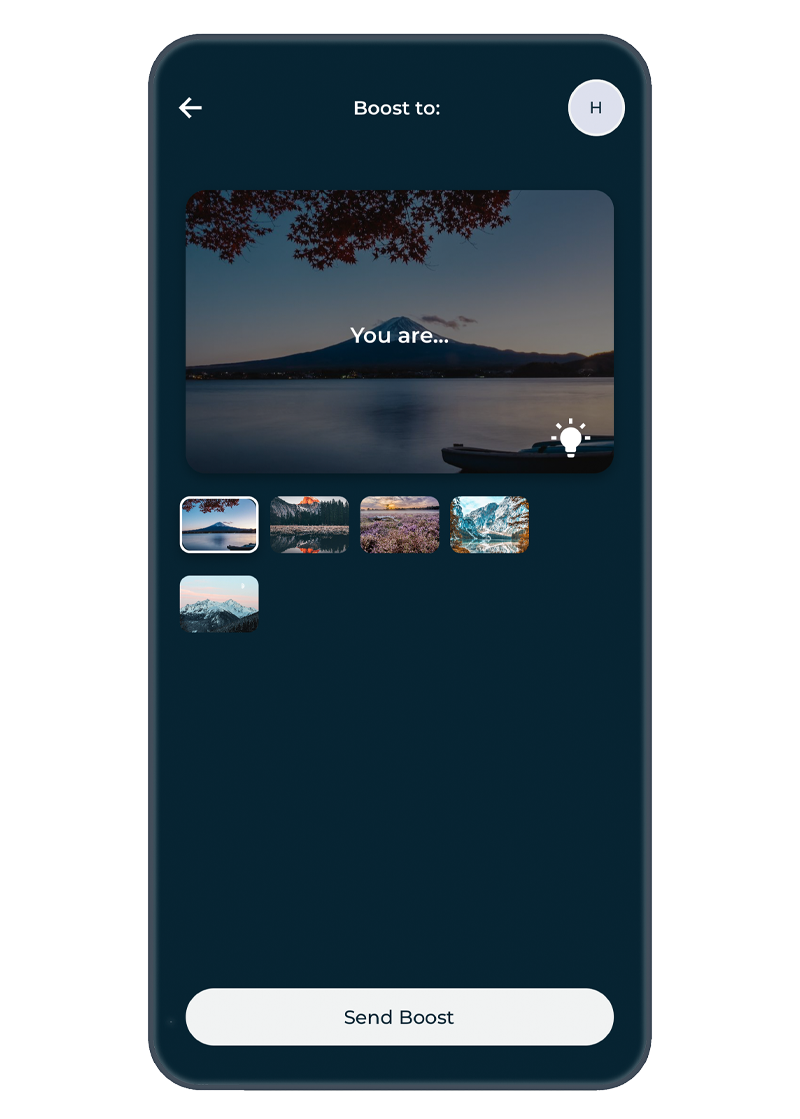 Each day we have a new theme, helping you to reach out to all of your friends.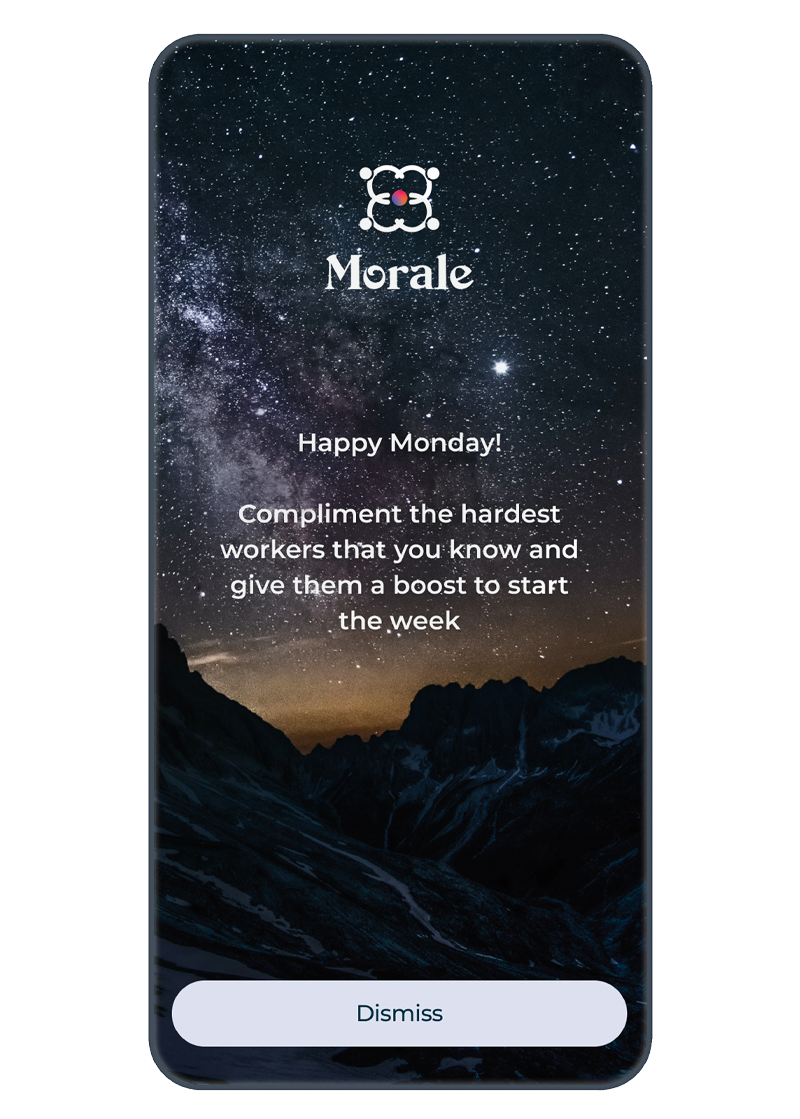 The science behind Prompts
"In an ideal world, all the therapies that work would be available to everyone that needs them, when they need them. But we don't have that idea world. So, if professional services are not available, take every opportunity you can to learn and to share with people that you trust. Human connection and education can help us to make big changes in our mental health."
(Dr Julie Smith. 2021)
Story
'Creating habits and especially pro-active ones requires support in itself. In order to keep your mind thinking how to best support those around us, it helps to have a theme to follow or something to relate to. Having prompts really helps me to think about the boosts I send'
Best Use: Check in everyday and use the prompts to shape the morale boosts you are sending
Story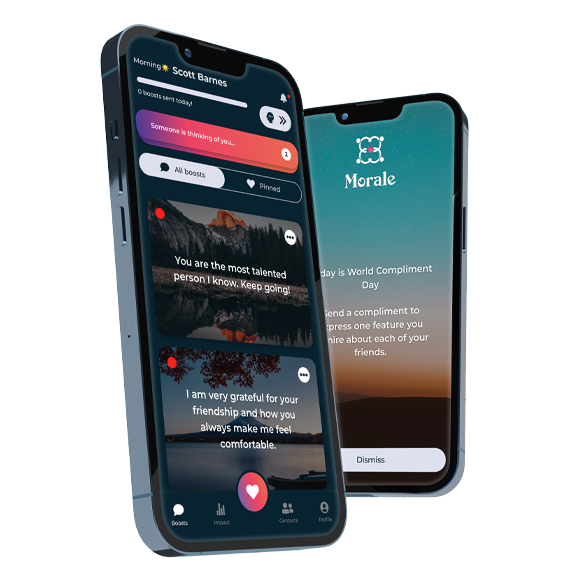 Have any questions? 👋
Prompts FAQs
---
Daily Prompts are available to our subscription members only. On the app you can upgrade to the subscription and new users can try this free for one week before subscribing.
No, you do not have to use our prompts, they are there to give you inspiration if you need it!