Statistics
See the positive impact you are making in the world.
Measure your impact from using, and your reach from spreading Morale.
See your streaks and using your referral code, the wider impact of how many messages are received because of you.
Statistics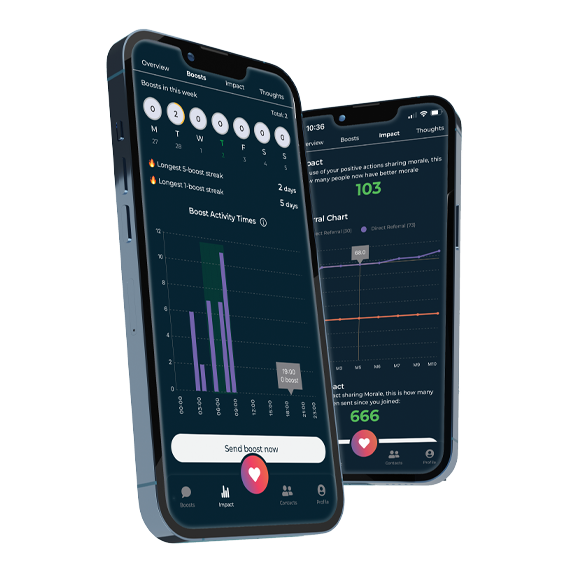 ---
Keep on track with your streaks of hitting your daily Morale targets.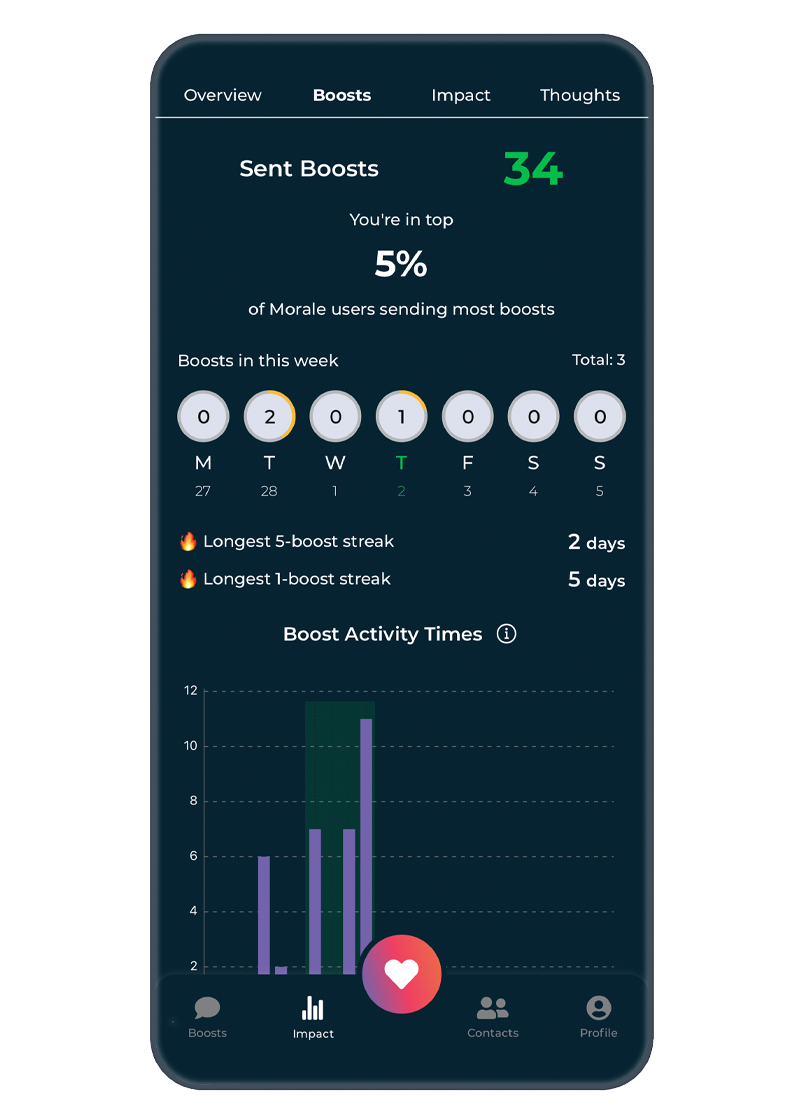 See your streaks, and total lifetime achievements for the boosts you send.
View the wider impact you have on people's lives by sharing the Morale app.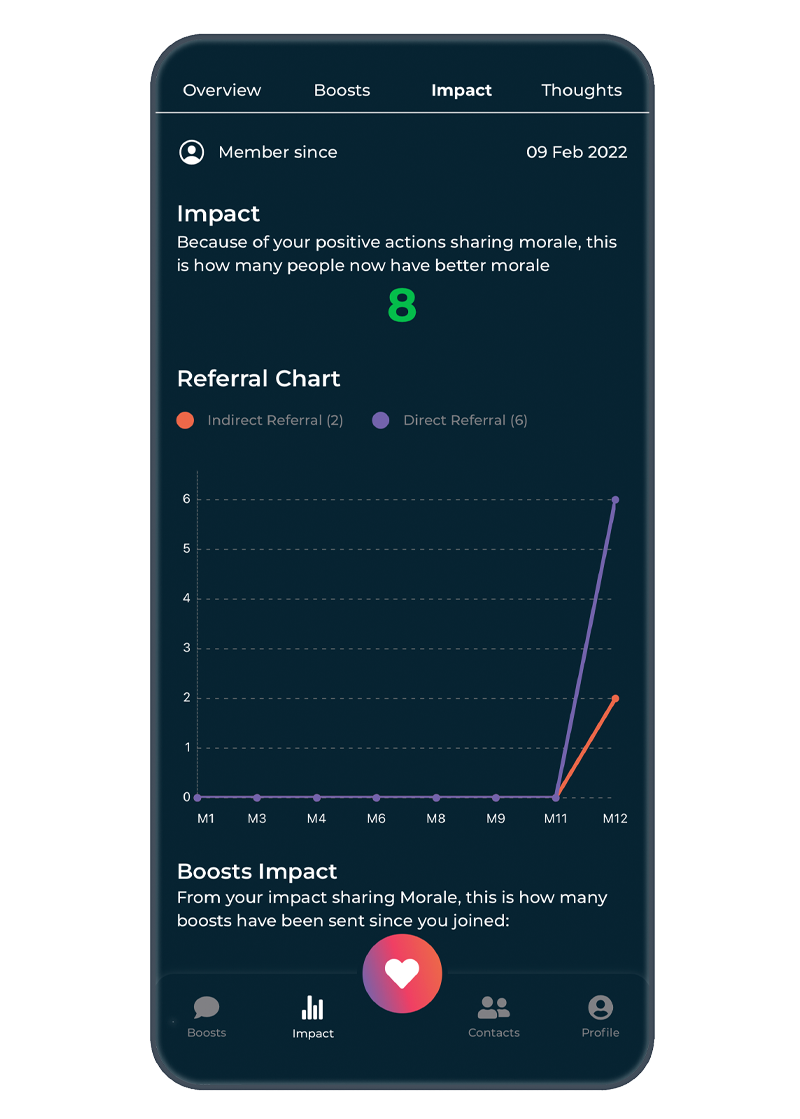 The science behind Statistics
"Seeing the positive impact that our actions can have on others is one of the most powerful motivators for continued growth and progress."
Simon Sinek
Story
With social media, the effect that follower and like numbers have on us is sub-consciously damaging. Re-creating the metrics that we see as valuable as to our positive impact, means that we are encouraged to spread positive messaging and we can see the little actions we take, have big impacts.
Best Use: To get the most out of the statistics, make sure you are spreading the word about morale in your community! Use your referral code so new users can be attributed to your impact.
Story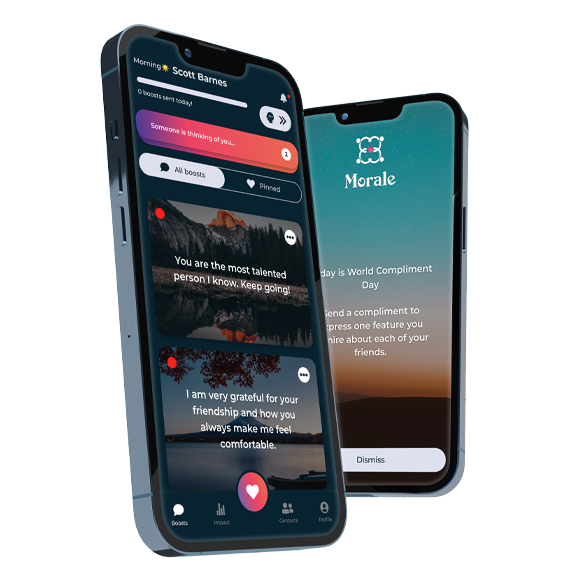 Have any questions? 👋
Statistics FAQs
---
We calculate your impact by counting the number of users who joined the app entering your referral code, or who had their first interaction on the app with you. All further users who join because of the people you introduced are also added to your impact so see the waterfall effect
Statistics are updated every day and are not always instant. If you see something that looks wrong and you want us to take a look simply get in touch.
Every User is given a referral code and it allows you to introduce users to the app and then have your impact tracked and displayed back to you in the statistics.